AUSTRALIA
Meet Dr Elizabeth Hawkins – Dolphin Research Expedition in Queensland
Born and raised amongst the islands of Moreton Bay, Dr Liz Hawkins is an expert in marine mammals with over 20 years experience researching the ecology of dolphins and whales in Australia. She is the Executive Officer and Founding Director of the program and will be your Expedition Leader. Dr Liz's work has featured in many media articles including New Scientist, Animal Planet, National Geographic and the BBC. Her research has included examining different aspects of the ecology of dolphins and more specifically, population trends, social systems and communication. She has a passion for not just dolphins and the oceans, but also teaching others and passing on the knowledge and the mystery about these animals. She has been a tour guide, a conservation project leader, an artist and so much more. You'll spend each day working closely with Dr Liz who will teach you all there is to know about dolphins and whales.
Meet Gemma Molinaro – Marine Conservation and Reef Research in Queensland
Gemma studied at James Cook University and completed a Bachelor of Science in Marine Biology and Ecology and a Masters of Science in Protected Area Management. She is now a Marine Research Scientist and works in a variety of marine projects from marine monitoring, reef restoration, marine assessments, social and citizen science. Gemma also works collaboratively with a multi-disciplinary team on projects from local to an international scale. Projects include reef restoration and relocation, environmental impact assessments, marine health surveys, behaviours science, social science and aesthetic monitoring, marine education, communications and citizen science. Gemma also has a background in diving and underwater photography.
Meet Sybella Salter – Native Australian Wildlife in the Tropics in Queensland
Originally from Victoria, Sybella has worked interstate and overseas, returning to Australia in 1996. The plan was to stay for 12 months, but 24 years later she is still here! Sybella has worked in various hospitality businesses before finding her true passion at this program. "[This] is a magical environment that offers an up close and personal experience with nature. It features a snap shot of the eco systems in our region and provides an interactive involvement with the animals and surroundings."
Meet Jennie Gilbert – Turtle Rehabilitation and Marine Conservation in Queensland
Jennie is an experienced zoologist with a Bachelors of Science (BSc) Zoology/Marine biology and is currently completing her Masters of Science (MSc) at James Cook University. She is the co-founder of this project and has been leading it since 2000. Jennie conducts ongoing research on Sea Turtles at James Cook University. In addition, she and her husband own and operate Marlin Coast Vet Hospital.
Meet Tassin Barnard – Wildlife Conservation and Eco-Education in New South Wales
Tassin and her husband Gerald own and manage this feral-proofed wildlife preserve on the Central Coast of New South Wales. Looking for a house in the bush with no neighbours, over a decade later they are still wondering how it came about that they are now the protectors of 80 acres of Australian bush alive with native wildlife and imprinted with ancient Aboriginal sites. For the first 5 years, Tassin commuted between an executive job in high finance in Melbourne, and this magical haven on the NSW Central Coast.
CAMBODIA
Meet Srey Nak – our Site Director in Cambodia
Srey Nak has a BA degree in English Literature and lives close to our partner school in Phnom Pehn. She is an English teacher at the school and Charity Foundation and is popular with the locals and overseas student visitors. Srey Nak is a proficient communicator with a good sense of humour and a happy demeanour. She has been a CISaustralia trip coordinator to Siem Reap, managed day trips such swimming classes, zoo tours and tours of Phnom Penh and is now the Site Director for CISaustralia. Srey Nak provides wonderful, heartfelt local onsite support for all CISaustralia students, acts as a local translator and ensures everyone has a safe and enjoyable time. She cannot wait to meet you and introduce you to her homeland!
Meet Vanny – our Site Coordinator in Cambodia
Vanny Em is from the Takeo province of Cambodia and is the fifth of eight siblings. She attended Pannasastra University of Cambodia in Phnom Penh and has a Bachelor degree in both Finance and Teaching. She is currently completing her MBA degree. Vanny loves teaching children and gets great satisfaction from working and helping poor families, with education and medical needs as well various other issues.
CANADA
Meet Ali – Our Site Director in Canada
Born and raised in Canada, Ali is the Manager of Intercultural and Group Programs at Vancouver Island University (VIU).  She takes pride in providing engaging, innovative and relevant programming that allows students to gain knowledge and skills in their program-specific area, as well as develop intercultural competencies, which ultimately help them connect effectively and appropriately across differences. She leads a dedicated team that regularly facilitates optional road trips, recreational activities and intercultural programs, allowing students to connect with each other and the community. She is the main on-site contact for CISaustralia participants joining the January and July VIU programs. Ali has a B.Com in International Business from the University of Victoria and a M.Ed. in Educational Leadership from Vancouver Island University.
CHINA AND HONG KONG
Meet Sally – our Site Director in Beijing
Sally earned her degree in English from University of International Relations in Beijing. Sally is a local Beijinger with over 5 years of experience in international education. She has an extensive background in international education, student services, marketing and university relations. Beijing has offered her great opportunities to meet students from different backgrounds and ideologies. Sally has a great passion for education and travel!
Meet Howa – our Site Director and Virtual Intern Coordinator in Shanghai

As program manager, the scope of Howa's duties includes internship placement and online marketing, as well as event management. He has a knack for problem solving and communication. Howa has a Bachelor's Degree in Business Management and has worked in the hospitality sector at both Four Seasons Hotel as well as the Ritz-Carlton. From his past experience, he can anticipate and fulfill guests' needs and this will be also be helpful in understanding interns' potential requests. Howa is good at creating a comfortable environment for interns. He believes a feeling of being at home is a benefit to intern's experience!
Meet Jacky – our Site Director and Virtual Intern Coordinator in Hong Kong
Jacky is the Associate Director and point of contact for CISaustralia internships in Hong Kong. He advises and arranges interviews with companies for the students. Once a placement has been found, he assists students with the visa process and pre-departure process and will welcome students into Hong Kong until the end of their program. Jacky was born and raised in Hong Kong. He started studying abroad in the United States since he was 11 years old. Jacky graduated with a Bachelor's degree in Recreation, Sport, and Tourism from the University of Illinois at Urbana Champaign. He had his life-changing internship in Illinois in an event management company and helped plan and execute large-scale events such as music festivals and wedding exhibitions. He realised the importance of gaining experience abroad and learned a lot throughout his time in the United States. He relates and understands how it feels moving to a new country and will use that experience to make every intern enjoy their time in Hong Kong.
COSTA RICA
Meet Lorenzo – our Site Director in Costa Rica
Lorenzo is your in-country CISaustralia Site Director and is available for support and assistance during your program. Lorenzo has been a Director within our Sea Turtle partner program for many years, and is always a keen supporter of all international volunteers in Costa Rica. Lorenzo is an active supporter of social community projects and environmental work. For many years Lorenzo has been involved with international exchange organisations in different aspects but mostly in the field of education, volunteering and tourism. Lorenzo's experience has given him the opportunity to learn about different cultures and people from a variety of countries and to support projects in need.
Meet Mariela – our Site Coordinator in Costa Rica
Mariela is a nature enthusiast and loves to connect with different cultures. She is a business administrator, commercial designer and visual merchandiser. In addition to creating designs, her hobbies include painting and sports. She is a creative, active, sociable and easygoing person. Mariela is looking forward to meeting you in Costa Rica!
ENGLAND
Meet Chloe – our Site Director for January in London, England
Chloe earned her degree in English Language and Linguistics from Oxford Brookes University and holds an MA in International Education from the University of Leicester. As a student, Chloe studied abroad in Australia and previously worked in Germany as an English teacher. Chloe can speak Spanish and French and is currently learning Dutch in her free time. She believes studying abroad is one of the most enriching and life-changing opportunities you can have as a student. Chloe loves living in London and loves helping study abroad students settle into London life, whilst helping them get the best deals on cheap theatre tickets and flights around Europe – be sure to stop by her office for some hot tips!
Meet Anna – our Site Director for July in London, England
Anna holds a B.A. in English and German from Ca'Foscari University of Venice. The Italian village where she was born was never enough for her, and from a young age she decided she wanted to see the world and meet a lot of people from different cultures. Fascinated by foreign languages and traveling she first studied abroad in London when she was in high school and…oops, she did it again at Humboldt Universität in Berlin a few years after. New York City holds a special place in her heart, ever since she was an intern at the Italian Cultural Institute there. After volunteering and working for the not-for-profit association AFS Intercultural Programs helping hundreds of high school students enroll and prepare for their experience abroad, she moved to London and focused on working with university students. She loves musicals, fashion, drinking green tea, studying Korean and backpacking throughout Southeast Asia.
FIJI
Details coming soon
FRANCE
Meet Simon – our Site Director in Paris
Simon comes from a small town in southwestern France. After graduating from high school, he decided to move to Lille in order to study Applied Foreign Languages. Simon spent his third year in Nottingham, United Kingdom as an exchange student. He really enjoyed this amazing experience that brought him a lot. He then applied for a Master's degree in Tourism. Simon has been living in Paris since 2015 and has been working in international education since then. He enjoys the lively atmosphere of the city but also loves travelling, learning new languages and discovering the best French and international restaurants of Paris.
Meet Melissa – our Site Coordinator in Paris
Melissa was born and raised in Mexico City. In 2014, she decided to come to France to study a Bachelor in Applied Foreign Languages in Montpellier. As part of her studies, she also spent a semester in Limerick, Ireland. After discovering the south of France, she went to northern France in Lille to study Intercultural Relations and International Cooperation as a Postgraduate student. Because she fell in love with France, she stayed there and now lives in Paris. Melissa loves walking around Paris, going to museums and cultural events and also eating amazing street food.
Meet Drasko – our Site Coordinator in Paris
Drasko was born in Belgrade, Serbia, and graduated from the University of Belgrade – Faculty of Law, where he also obtained a master's degree in constitutional law. He worked as an associate in a law firm in Belgrade and was hired by the Official Journal to analyze the jurisprudence of the Serbian highest courts. However, he decided to continue his studies abroad and came to France in 2013, where he obtained a second master's degree in comparative law at Sorbonne University. Drasko was a participant of numerous seminars, conferences and summer schools in Serbia, France and worldwide. He is a national rowing umpire in Serbia and in France and he raced several half marathons. He completed a skydiving course and has an international diver certificate. Drasko is a self-proclaimed expert in finding the best low-cost train and airplane tickets.
Travel Tip: Travel is not only, as Mark Twain said, fatal to prejudice, bigotry, and narrow-mindedness. It is also the best recipe for happiness, so explore, dream and discover.
ITALY
Meet Marcella – our Site Director in Florence
Marcella is an Italian American from Michigan. Marcella spent many summers in Venice, Italy, while growing up with her father's family. In 2014 she moved to Chicago, Illinois, to pursue a Bachelor's in Fine Art and Italian Language and Cultural Studies at DePaul University. It was her goal and dream to become fluent in the Italian language. Since graduating, she has been working in the field of international education and cannot imagine doing anything else. Marcella gets to live out her passion for learning, teaching, travel and creativity every day! Her favourite part about living in Florence is not just the incredible food but the immense beauty that encompasses the Italian way of life, architecture, art and nature. Now and then Marcella finds herself thinking, "wow, I am so grateful to live here, how incredibly beautiful is this place!"
JAPAN
Meet Jeff – our Site Director in Japan
Jeff was born in central New Jersey, USA. After graduating from Rider University where he studied Business Administration, he worked for a small College in northern New Jersey where he started the Office of International Programs, Study Abroad programs, language programs and established international exchange programs with the College. He was sent to tour Asia to establish international educational exchanges and within ten years working at the College, he established many partnerships and coordinated exchanges for hundreds of students from all over Asia. After establishing over 50 exchange partnerships and travelling throughout Asia extensively, he decided to move to Tokyo to expand on the business. Since then, he has developed many programs and support systems for students from all over the world to study in Japan, as well as specialising in study abroad programs, human resources, teacher management and language and exchange programs in Japan and in other Asian countries. From Jeff: "Every day, every month, and every year, your life should be stimulating and different from what you are familiar with. Jump into environments different from where you have grown up to know, where you are exposed to different people with different points of view, styles, languages, ideas, food, and philosophies. This makes everyday exciting, fun, stimulating, and forever interesting! Study abroad might be the first step into this life and hopefully just the beginning!"
NEPAL
Meet Scott and Sunita – our in country support in Nepal
Scott and Sunita are your CISaustralia on-site support contacts in Nepal. Scott has lived in Nepal for over a decade. He has established health clinics and hospitals in rural communities across Nepal and in 2010 was recognised for the Sir Edmund Hillary Medal for his service in Nepal. Sir Edmund Hillary was the first to climb Mt. Everest, the world's highest peak, which is located in Nepal. Sunita was born and raised in Nepal. Her childhood memories are of persecution for having been born a daughter, rather than a son. Since early childhood, she's felt in the most personal and direct means the oppression that women in Nepal face daily. Sunita has dedicated her life to helping women and children in Nepal to have a better life. Both Scott and Sunita welcome you to be a part of their work, helping women, children and improving lives of thousands in Nepal.
NETHERLANDS
Meet Kyra – our Site Director in the Netherlands (International Relations and Politics in the EU, Leadership and Management in a Global World)
Kyra is the program coordinator for the International Relations & Politics in the EU and Leadership & Management courses. She was born on the island Curaçao (Netherlands Antilles) and was raised in Maastricht (the oldest and most beautiful city in the Netherlands) where she studied Tourism and Leisure Management. She lived in Paris for half a year and travelled the world extensively. Kyra has been in the field of International Education for 10 years and she loves seeing the growth students go through while in Maastricht. Her favourite thing to do is stroll along the many cobblestone streets and having a drink on one of the many terraces in the city.
Meet Iris – our Site Director in the Netherlands (International Environmental Law)
Iris is the program coordinator for the International Environmental Law course. She was born and raised in the Netherlands and studied a Bachelor in Psychology and a Master in Developmental Psychology at Maastricht University. As she aimed at broadening her skills regarding management and policy, she chose to study another Master at Maastricht University, including Governance and Leadership in European Public Health. Iris studied abroad in Canada for half a year during her Bachelor in Psychology. Since November 2018, she has been an International Relations Officer at CES and is dedicated to enable students to make the best out of their time while in Maastricht. Her study abroad experience leads to her understanding how it feels moving to a new country and meeting new people. Next to her job as an International Relations Officer, Iris very much enjoys both race cycling in the beautiful landscapes and the Burgundian life the South of Limburg has to offer.
Meet Myrthe – our Site Director in the Netherlands (Forensic Psychology)
Myrthe is the program coordinator for the Forensic Psychology course. She is from a small village in the province of Brabant and moved to the 'big city' of Maastricht to study International Business. During her studies, she spent six months in Grenoble, France surrounded by the French Alps. After graduating, she stayed in Maastricht and started her career at Maastricht University in the International Relations Office of the Faculty of Health, Medicine and Life Sciences. Six years later, she joined the Center for European Studies (CES) team. In her spare time, Myrthe loves doing sports, mountain biking, hiking, joining boot camps, swimming and playing basketball. She also loves travelling, exploring nature, tasting local cuisines and going on city trips.
Meet Suzanne – our Site Director in the Netherlands (Positive Psychology)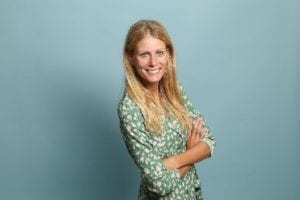 Suzanne is the program coordinator for the Positive Psychology course. She was born and raised in the Netherlands. Suzanne studied Tourism and has been working as an International Relations Officer at CES since October 2016. She loves the variety of the job and the interaction with students. Her aim is to give her students their best study abroad experience ever. Next to her job as an International Relations Officer, Suzanne enjoys strolling around in beautiful Maastricht and loves to travel. Australia is still on the top of her list of countries she would like to visit!
NEW CALEDONIA
Meet Christiane – our Site Director in New Caledonia
A native from Lifou Island, Christiane is the manager-owner of her training and consultancy firm. She has over 20 years' experience in local and international assignments in the Asia-Pacific region for academic, government, para-government and diplomatic organisations. Christiane has extensive experience in the academic field, having set-up and supported the delivery of several programs such as the University of New Caledonia (UNC) French as a Second Language for Pacific-region students. She also setup the 3-way partnership program between the UNC, the IRD (French Institute for Research and Development) and the Vietnamese Aquaculture Research Institute, which brought Vietnamese PhD students to the Noumea branch of the IRD. She was commissioned by local institutions to prepare young people for training abroad. She has also been the Director of Cultural Affairs for the New Caledonia South Province government. In this role, she supervised the organisation of cultural events in the Province, organised overseas visits of various academics and artists from and to New Caledonia and participated in the development of public policies to support the interactions of New Caledonia with regional stakeholders. Christiane is active with Acaroa (alumni association of New Caledonia students having completed undergraduate programs in New Zealand) and Cadres Avenir (alumni association of New Caledonia having completed studies in France & Europe).
NEW ZEALAND
Meet Ron – our Site Director in New Zealand (Internships)
Ron and his team have been organising internships in New Zealand since 2007. Thousands of students have successfully completed an internship – all having left with a rewarding and quality overall experience. Their primary mission will always be in making sure every candidate successfully and of course, happily, completes their internship program.
Ron and his team acknowledge that the time spent away from work can be just as important. They therefore arrange activities and events that allow candidates to make friends and memories as they explore, together, beautiful New Zealand.
Meet Clair – our Site Director in New Zealand (North Island Volunteers)
A Westie since birth, Clair has always enjoyed the diverse playground of the Waitākere Ranges. Having spent a number of years overseas as a young adult, Clair settled back in Tāmaki, choosing the beautiful Titirangi to call home. Clair has been a part of this program since 2011 and has contributed to the organisation through a number of different roles. Now as Kaiwhakahaere in Tāmaki Makaurau, Auckland, Clair and the team run a multitude of programs to 'inspire change by connecting people with nature'. In her spare time, Clair loves to hike, bike ride, practise yoga, grow native plants and help care for the natural environment in Titirangi.
Meet Hamish – our Site Director in New Zealand (South Island Volunteers)
Hamish feels privileged to have worked for this project since 2017. He has a love for the outdoors, in particular skiing and tramping, and this is what led him to work in conservation. Hamish has been fortunate enough to travel abroad, however, he feels there's no place like home and that it's essential we look to preserve our landscapes and the treasured species we have remaining. He believes as people, the connection we have with our environment is essential for our well being. Based in Ōtautahi, Hamish enjoys working with a passionate and dedicated team who have the same motivation and vision as he does. Hamish is also deeply inspired by our wonderful volunteers who never cease to amaze him – their energy and dedication is beyond words.
Meet our Site Director in New Zealand (Study)
Details coming soon
PERU
Meet Mila – our Site Director in Peru
Milagro (Mila) was born in Cusco, Peru where she completed her primary and secondary studies and pursued a degree in Economics at the Universidad Nacional San Antonio Abad del Cusco. Although she did not graduate from San Antonio Abad, she later completed her studies at the Universidad Particular Andina del Cusco, graduating with the title Certified Public Accountant. After graduating, she began working for a variety of public and private institutions including serving as the Director of the Charity Pharmacies of Cusco. Additionally, she worked for many different municipalities as a supplies and logistics specialist and held the post of Administrative Director for the Municipality of Urubamba, before joining ProPeru as the accountant in 2003. In May 2009, Milagro assumed the post of Administrative Director of ProPeru. She did her Master's degree in Administration with a focus on Tourism at La Universidad San Antonio Abad del Cusco. Mila looks forward to meeting and supporting all students attending the CISaustralia Rainforest Environmental Conservation and the Community Development and Environmental Change programs in Peru.
PHILIPPINES
Meet Lorraine – our Site Director in the Philippines (Community Development)
Lorraine graduated from Leyte Normal University at the top of her class, earning a degree in secondary education. She worked as an online English teacher throughout her college degree, but decided not to pursue a career in teaching after graduation, and instead pursued a job at a local IT company. Lorraine grew up as an only child. In her free time, she enjoys working out, eating and sleeping. Through her role as Site Director, Lorraine works to ensure students are adjusting as smoothly as possible to life in the Philippines and making sure they are able to enjoy their experience as a volunteer fully.
Meet Søren – our Site Director in the Philippines (Marine Conservation and Diving)
Soren is originally from Denmark. He has been living onsite in the Philippines since 2014 and has been working in professional diving since the early 2000s. Presently he holds a rating as a technical deep dive instructor and spends most of his days doing research on mesophotic coral reefs. He's the happiest when he's scootering on deep twilight reefs, dragging huge amounts of dive gear with him and exploring caverns and deep canyons where no one has ever been before. He lives in a bamboo hut on a mountain, he's occasionally the proud dad of four crazed dogs and he's considered a bit of a fish hippie by the locals.
SCOTLAND
Meet Holly – our Site Director in Scotland
Holly was born in Sheffield, UK. You could say she got the bug for studying abroad when she lived and went to school in Jamaica as a young child. Holly's second study abroad experience was during her Comparative American Studies B.A, where she studied in San Diego for one year. She finally got to work in study abroad in 2013 when she joined the University of California London Centre. She went on to work at the University of Westminster, looking after incoming students. When the pandemic hit, she finally took the chance to move to her dream country – Scotland. Holly's main goal is to make sure students explore as much as the local area as possible and for everyone to try haggis (or veggie haggis) at least once. She spends the weekends in the countryside walking her dog, exploring new restaurants and going to the cinema.
SINGAPORE
Meet Aaron – our Intern Manager in Singapore
Aaron (affectionately referred to as P.A. by students) is an international education professional with a career spanning 15 years abroad designing and managing academic experiential learning programs for students. A native of the USA, Aaron received a bachelor's degree from the University of Hawaii Manoa in Asian Studies, specialising in Southeast Asian Studies. He spent over 4 years abroad at Mahidol University in Thailand during both his undergraduate and graduate studies. This firsthand experience offers insight and understanding of the student experience, the process, challenges and benefits of studying abroad.
Aaron is passionate about international education and immersing students in the local culture. Asking him what the most gratifying part of his career has been he said it is the opportunity to develop experiential learning programs that promote in others the same love and appreciation for Asia that he feels in his own heart.
SPAIN
Meet Elena – our Site Director in Spain
Currently based in Barcelona, Elena was born in Girona (north of Barcelona), but has lived in a variety of cities in Spain. She has her B.A. in Advertising and Public Relations from the Universitat Pompeu Fabra (UPF) in Barcelona and a M.A. in Communication, Tourism and New Technologies (e-Tourism) from the University of Barcelona. Her work experience is focused on Place Branding Online and she is the co-founder of the association International Exchange Erasmus Student Network at UPF, which helps to welcome university students to Barcelona. She has worked and studied in various countries throughout Europe (Holland, Turkey, Italy, England) and is a world traveller. Elena has worked with international students for 10 years and enjoys introducing them to the dynamic city of Barcelona. She loves languages, dancing, travelling, culture and, above all, people.
SOUTH AFRICA
Meet Logan – our Volunteer Site Coordinator in Port Elizabeth
Logan has been with the Big Five Wildlife Management and Conservation project in South Africa from inception and has worked in various roles within the reserve. At present, Logan oversees the various components on the project site, including the logistics for volunteer participants and their general wellbeing. Logan's dream is to travel the world with his grandkids once he retires.
Meet Oliver – our Intern Coordinator in South Africa
Oliver was raised in Vermont, USA, and studied journalism and communication at the University of Oregon. He fell in love with South Africa in 2003 while an exchange student at the University of Cape Town and later returned to the country in 2005 to begin his career in the field of international education. When not engaged in student exchanges, Oliver enjoys surfing, cycling and spending time in nature with his wife, Leanne, and son, Francis.
TANZANIA
Meet Sally – our Site Coordinator in Zanzibar
Originally from Scotland, Sally has always had a love for Africa and has a great interest in its people and animals. Her love escalated after visiting Zambia in 2016, and she has returned every year since. She worked in Project Management in the UK for many years and took the decision in 2019 to leave the corporate world for something more meaningful and impactful. She volunteered for 2 months in Zanzibar in 2019, fell in love with it and is now working there full-time. Sally is passionate about the project work that this program does and is excited about what the community receives from it.
Meet Lara – our Site Coordinator in Zanzibar
Lara is a Conservation Biologist who has worked in Africa since 2019. Previously specialising in Black Rhino Feeding Ecology, she was thrilled to start a new adventure managing the Dolphin Research and Marine Conservation Project in Zanzibar. From a young age, Lara has had a keen fascination for the natural world, leading her to pursue further studies in zoology and conservation. She has a keen interest in science communication as she strongly believes that the key to conservation lies in raising public awareness, increasing engagement with local communities and inspiring young minds. Lara is extremely passionate about preserving our environment and is determined to ensure that there is a future for as many species as possible.
THAILAND
Meet David – our Site Director in Thailand
David is based out of Chiang Mai and travels all over Thailand as needed. He was born in the UK and moved to the U.S. when he was 16, completing high school and university in Colorado. As an avid traveller, his first thought on graduation was to travel to Asia. He volunteered and lived with a family in Kathmandu for 2 months before travelling to Thailand. He quickly fell in love with the country and for the last 9 years has worked as a teacher, for local NGOs and now helping Thai people and communities connect with people travelling to Thailand. He loves his work because it allows him to share his love of Thailand and its people with others and at the same time support the great things that people all over Thailand are doing every day. He completed his MA in Asia Pacific Studies in 2013 and is fluent in Thai.
USA
Meet Kristin – our Site Director in the USA
Kristin is a native of Portland, Oregon, USA and now lives in Seattle, Washington working remotely for CISaustralia. She has spent a majority of her adult years living overseas, including in France, Ghana, Czech Republic, Morocco, England and Australia. She holds a Master of Arts degree in International Education and her favourite part of working in the field is getting to know students and helping them discover the joys of cross-cultural exchange and the personal growth it brings.
ZAMBIA
Meet Sander – our Site Coordinator in Livingstone
Sander started off as a volunteer with our partner organisation in Africa for 8 weeks back in 2014. A year later he came back as a staff member to the Livingstone projects. He then finished his studies as a Social Worker in the Netherlands where he was born. Sander has been back in Livingstone since March 2021 after the Covid break as the Base Manager and has no plans of leaving Livingstone. You can find him watching football, watching the sunset from the Zambezi River or having a cold Mosi next to the pool.