Corporate and Community Partners
CISaustralia is proud to partner with a number of corporate and community organisations and businesses who share our mission and core organisational values. To learn more about existing partners or to be considered for a new partnership, please contact us.
---
Australian and New Zealand Chamber of Commerce in Japan (ANZCCJ)
The Australian and New Zealand Chamber of Commerce in Japan (ANZCCJ) is an independent, non-profit organisation that has been dedicated to the development of commerce between Australia, New Zealand and Japan since 1972. ANZCCJ's mission is to play a constructive and meaningful role in developing Australia/New Zealand-Japan business by providing Members with an effective source of information, representation and commercial connections.
---
Flight Centre
Flight Centre is the largest and most experienced travel agency in Australia. It was founded in 1982 and is headquartered in Brisbane. CISaustralia's partnership with Flight Centre gives our students access to highly qualified support staff 7 days a week, student discount flights, group flight bookings and discounts, updates on flight changes and COVID parameters, ongoing updates related to entry and exit requirements per country, plus 24/7 emergency after hours support. Learn more about travel support through Flight Centre.
---
Global Leadership League
CISaustralia is a proud partner of the Global Leadership League. The League is an organisation for women in the field of international education. We encourage all women and men to become a part of the League in order to advance the leadership and self-empowerment skills of women in the industry. The League aims high and wide to bring forth community among global woman in education. The League does this by creating virtual and in-person meet-ups centering around the impact of mentorship and real-world applications of leadership strategies. The League's goal is to create a vibrant, safe space for women to talk so that we can learn from each other and transcend into more empowered leaders who can raise their our own organisations to new heights.
---
International Education Association of Australia (IEAA)
The International Education Association of Australia (IEAA) strives to empower professionals, engage institutions and enhance Australia's reputation as a provider of world-class education.
They serve the needs and interests of professional staff and academics who work in international education. Through networking and professional development events – including workshops, seminars and symposia – IEAA empowers individuals and encourages best practice among education institutions.
IEAA works in close collaboration with industry stakeholders, affiliated peak bodies and all levels of government. They also have an active research program and public policy agenda.
Together with IDP Education, IEAA presents the annual Australian International Education Conference (AIEC), the largest conference of its kind in the Asia-Pacific region.
---
International Student Identity Card (Australia)
The International Student Identity Card (ISIC), created by students in 1953 plays a key supporting role in improving intercultural understanding. ISIC aims to increase educational opportunities and facilitate student life through international student status recognition and the provision of exclusive opportunities and benefits to students globally. The internationally proven concepts and unified standards of the ISIC help to form a foundation for partnerships between governmental, educational and private sectors in over 120 countries globally. Learn more about the benefits of the ISIC card.
---
Melbourne University Health Initiative (MUHI)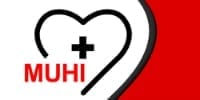 The Melbourne University Health Initiative (MUHI) is a student-run charity dedicated to public and global health. Students from a diverse range of faculties, with a common passion for elevating healthcare standards, are involved with MUHI. MUHI is supported by the Nossal Institute for Global Health and the Faculty of Medicine, Dentistry and Health Sciences at the University of Melbourne. CISaustralia have a formal agreement in place with the Material Aid Program (MAP) of MUHI and are a proud partner.
The Material Aid Program (MAP) is one of the portfolios of MUHI. MAP sources surplus medical supplies from hospitals and clinics from all around Melbourne, store them in their warehouse, and with the support of ambassadors, send them overseas to communities which are under resourced. Through this initiative, we not only promote health but also reduce waste. Without ambassadors, this work would not be possible, hence our participant's support in the program is greatly appreciated. Learn more about the role of a MAP ambassador.
---
NAFSA: Association of International Educators
NAFSA: Association of International Educators is the world's largest nonprofit association dedicated to international education and exchange, working to advance policies and practices that ensure a more interconnected, peaceful world today and for generations to come.